Royal 170 Litres Single Door Refrigerator- Rbc-170
                Special features
170 litres
Single door
Grey color
Energy saving
Low noise
With lock
Adjustable Shelves
Interior light in the refrigerator
Egg tray
Vegetable storage
Adjustable thermostat
Adjustable feet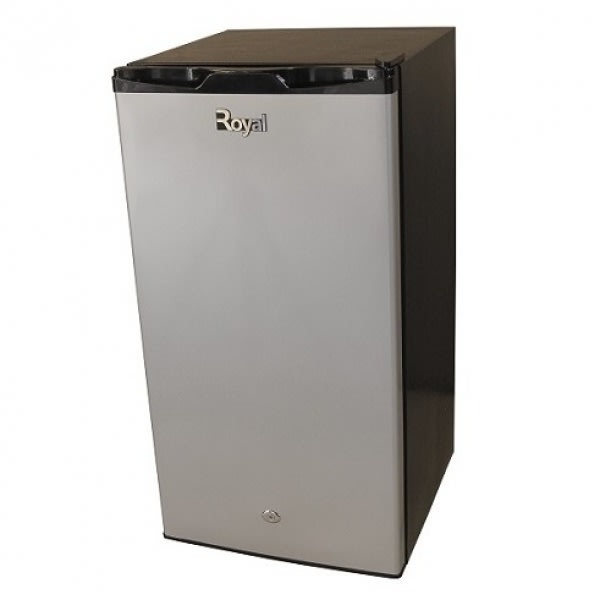 Royal RBC-170 is a single-door food preservative and water cooler refrigerator which with the help of its design, builds your interior for quality at an affordable price.  Refrigerators are part of an integral need for every home/office with efficient or large-capacity freezers that makes all the difference in creating a smooth-running modern home. Whether you are replacing, upgrading, or simply adding a new freezer, here in MCHRIS, we provide you with a wide selection of top-notch products designed to bring maximum efficiency to your daily needs.
Royal RBC-170 refrigerators come in a nice size, design, and its a perfect blend of aesthetics and performance. This refrigerator is fully equipped with a Multi Air-flow system and has a large capacity to provide just what you need for perfect food preservation. Also sporting top-class inside led lighting as well as good energy-saving technology.
The Royal RBC-170 refrigerator is also a very reliable alternative offering you high performance in freezing your food items to keep them fresh, very efficient low energy consumption with an amazingly low noise design. It has mechanical temperature control and an adjustable thermostat for efficient freezing function which gets everything in it so cool very fast, it still stays cool, and this way it gets to preserve your perishable food items for a very long time. The refrigerator provides adequate storage space for lots of items to be stored as it is built to enable you to store large quantities of perishable and non-perishable items, features a manual defrost system, adjustable feet, extra convenience. It is also 100% HFC and FCKW free and highly energy efficient.
Buy your Royal refrigerators today on www.mchrisonline.com at the best price.
Royal 170 Litres Single Door Refrigerator- Rbc-170
                Special features
170 litres
Single door
Grey color
Energy saving
Low noise
With lock
Adjustable Shelves
Interior light in the refrigerator
Egg tray
Vegetable storage
Adjustable thermostat
Adjustable feet